Location
To be determined in Leiden
Based on our successful concept of the Academic Teaching Lab we will organize a workshop
Kick-start your course redesign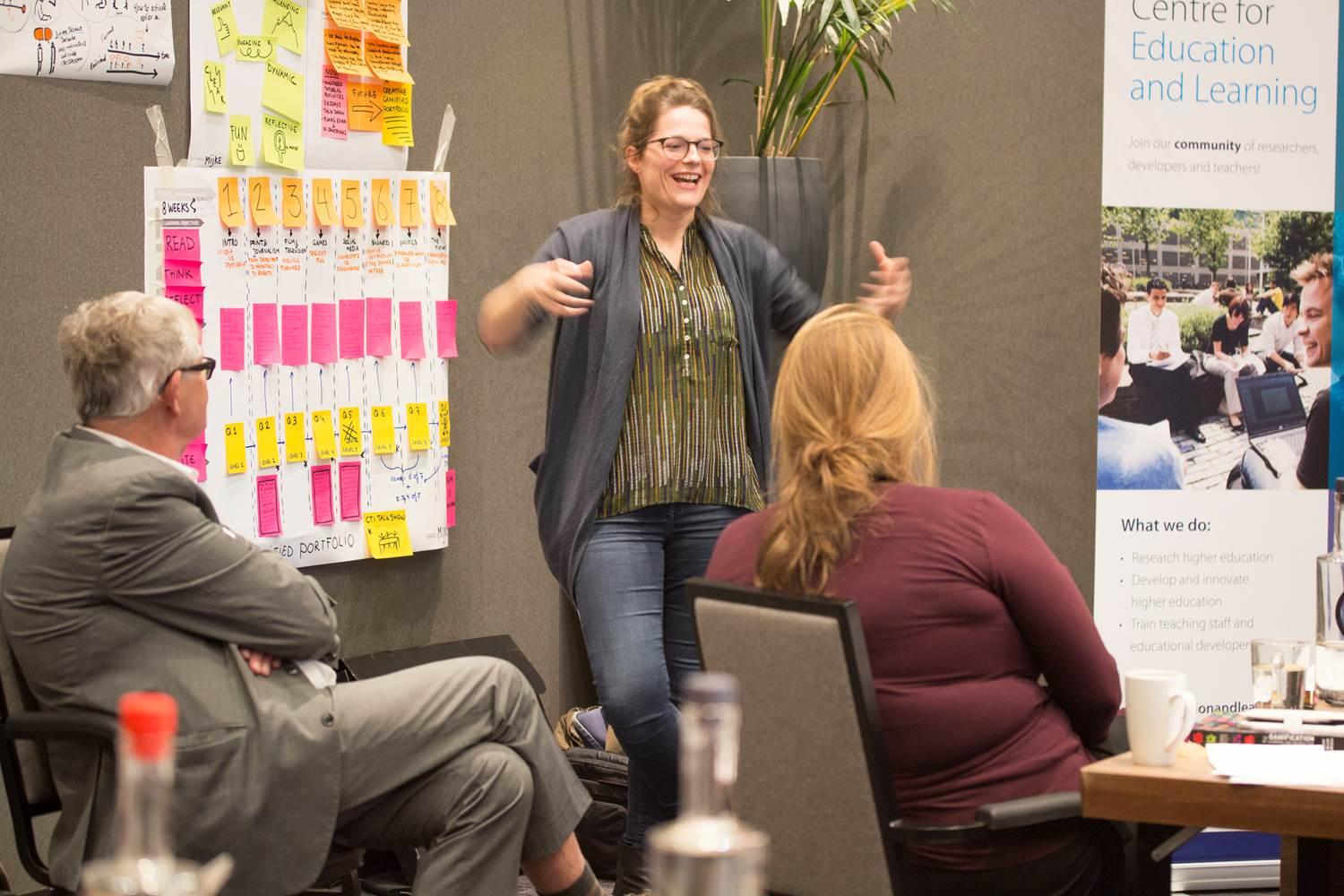 Who can apply?
Twenty-four  qualified teachers  who want to renew/redesign their course or module.
What are we going to do?
In the workshop teachers will start to redesign a course or module. They will choose one learning objective to redesign the learning and teaching activities, materials, support and assessment matching that learning objective. In this redesign, the emphasis will be on activating, blended education..
How are we going to do that?
We will work as required by the Carpe Diem method. Coaches will support the teachers in the redesign process and teachers will inspire and help each other.
Venue
To be determined; somewhere in Leiden
When?
25 September 2018, in the morning.
How can I apply?
Send a proposal by email to info@educationandlearning.nl before August 31st.
In this proposal, you should specify your subject and the learning objective you wish to tackle in redesigning the learning and teaching activities and assessment.  Also specify your ambition: why do you wish to redesign and what do you want to accomplish?
We will work on a 'first come, first served' basis. The first 24 proposals will be accepted to join Kick-start your course redesign