Location
Leiden University, Schouwburgstraat 2, Den Haag
The Leiden-Delft-Erasmus Centre for Education & Learning (CEL) will organize her Annual Meeting: Curious, Explore, Learn and share on December 19th 2018. This year the Centre for Innovation of the Leiden University will be our host.
Please join us in an afternoon full of inspiring discussions and interactive meetings. We will start the day at 12:00 pm and will end with drinks and casual conversations at 5:00 pm. Want to know what will happen in between? Then check out our programme below.
12.00 pm - Walk in, Lunch, EdTech Startup market and Research Posters
Grab a sandwich and learn more about current research and EdTech applications in the field of education and learning.

1.00 pm - Welcome and presentation CEL's Strategic Plan 2019 - 2024
Meet our scientific director Marcus Specht and hear all about the CEL strategic plan 2019-2024

1.30 pm - Get to know the Henk Dekker Award nominees
The Henk Dekker Award honours the most successful education innovator within the Leiden-Delft-Rotterdam community. This years nominees are Annoesjka Cabo, Marc Cleiren and Rolf Hut. They will each tell you more about their innovative idea in a short Ted Talk. Rolf Hut is unable to join us, but has made an interesting video to shine more light on his innovative project.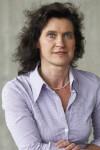 Dr. Annoesjka Cabo is Director of Interfaculty Teaching at the TU Delft. In this role she is committed to professionalising lecturers and to matching mathematics teaching to the needs of the different faculties. Moreover her ambition is to successfully implement the innovation project, while searching for efficiency in testing and involving students in educational math innovation. Nominated for PRIME - Project Innovation Mathematics Education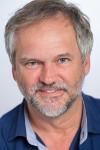 Dr. Marc Cleiren works as a deputy coördinator at the Honors College of the Faculty of Social Sciences at Leiden University. He is a researcher in the field of study success, giving meaning and stressful life events. He specializes in train-the-trainer teaching and coaching with an emphasis on talent development and motivation. Nominated for the didactic instrument PPD - Personal Professional Development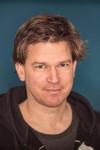 Dr.Ir. Rolf Hut is an assistant professor at the faculty Civil Engineering at the TU Delft. He is known for his McGyver like approach to solving scientific problems. His research covers the entire spectrum of hydrological data: sensor design, processing of data streams and incorporating data in models for predictions. Nominated for his innovative courses Design Engineering for Physicists 1 and 2
2.30 pm - Henk Dekker award ceremony
The Henk Dekker Award will be awarded to one of the nominees, making him or her the most successful education innovator of this year!

2.45 pm - Break and EdTech Startup market and Research Posters
Refresh yourself and and learn more about current research and EdTech applications in the field of education and learning.
3.15 pm - Workshops about CEL's key research topics
Join one of 5 workshops in the area of Learning Analytics, Mobile Learning, Digital Skills, Computational Thinking and Building Serious games. Register to the workshop of your choice at the registration desk at the beginning of the meeting.

4.15 pm - Panel discussion Innovation & Research
Our expert panel consists of Timo Kos (Director of education and student affairs and team captain of the SURF VSNU Acceleration Plan for Educational Innovation with ICT - TU Delft), Wilfried Admiraal (Chair of the research program Teaching and Teacher Learning - ICLON - Leiden University Graduate School of Teaching), Marja Verstelle ( Program Manager specialized in the field of New Media and Learning - ICLON - Leiden University) and Ruben Kranendonk (Focus Area Manager EdTech and startup trainer - Yes!Delft).
5.00 pm - Drinks, EdTech Startup market and Research Posters
End the day, and maybe even your year, with some drinks, networking and of course: bitterballen.
We hope to see you there!