LDE Centre for Education & Learning (CEL) will organize her Annual Meeting on Monday 7 December 2020 from 10:00-17:00.
For many of us the remote adventure of 2020 continues, staying connected with each other in these unprecedented times is one of our main priorities. That is why we are working hard to get our Annual Meeting online and hope to meet you there this year!
In the past months we talked to a variety of university hubs and centers across the country about their innovative work in education. At this Annual Meeting we want to share their expertise with you and inspire each other to keep on going and to keep connecting.
Programme of the day:
10:00 Opening and Welcome
by prof. dr Marcus Specht, Director CEL
10:15 Open Stage: sharing is caring
by Farshida Zafar LL.M, Director ErasmusX, Erasmus University Rotterdam

Sharing experiences on the impact of Covid-19 on your work
11:00 Kick-off NEXUS – LDE CEL
           Opening TU Delft Minecraft Campus
          
11:30 Interactive sessions: Engaging the Learner
Disentangling the different layers of interdisciplinarity
by Renate Klaassen, Programme Coordinator 4TU.CEE

Dr. Renate Klaassen is Programme Coordinator and Researcher at the 4TU.Centre for Engineering Education for the TU Delft. Her portfolios are challenge based learning and Engineering roles in Higher Education. Areas of research interest pertain to content, language integrated learning in higher education, Interdisciplinary learning and Conceptual Understanding in Engineering Education. Together with Reframing Studio and a TU Delft team, she has developed the engineering roles for future Engineering Education.

As an Educational Consultant, she has run various projects on assessment (policy, quality and professionalisation), internationalisation of the university, coaching in design education, curriculum renewal and educational innovation at the programme level. Recent publications on Interdisciplinarity include Interdisciplinary Eduation; a case study, and disentangling the different layers of interdisciplinarity.
 
Teacher ambassadors are key in academic learning communities
by prof. Jan Bransen, Academic Leader at Radboud Teaching and Learning Centre, Radboud Universiteit + teacher ambassadors

One of the aims of the Radboud Teaching and Learning Centre is to turn Radboud University into one large learning community. That involves a variety of boundary crossings: (1) for students and scientists to recognize one another as colleagues; (2) for researchers and lecturers to appreciate the fact that their work is deeply similar; and (3) for academics to understand that their expertise requires interdisciplinary competencies.

With respect to each of these boundary crossings the teacher ambassadors appointed by the Radboud TLC in all faculties are key. They are specialists in their own field, but acknowledge and endorse their teaching responsibilities as the core of their academic profession, which leads them to engage with students as if they are budding colleagues, with research as if it is a special case of education, and with their fellow teacher ambassadors across the campus as if they are close colleagues – which they are.

The challenge for the teacher ambassadors is tremendous. They are the local acceleration facilitators of educational innovations. They are the crucial parts of our network, the bridges between disciplines, the links between the main narrative of Radboud University as a learning community and the workplace where students meet their teachers as paradigms in their field.

Are you an university teachers that deals with boundary crossings themselves? Than this session might be interesting for you. The objective of the session is to explore the challenges and the opportunities there are for teacher ambassadors to succeed in their task.
 
Get a feeling for the Campus: Minecraft
by Alexander Whitcomb, Operational Manager, ErasmusX; Project lead EUR Minecraft Campus and Patrick Heer, Student Assistant, ErasmusX; Founding member, EUR Minecraft Campus
Nesse van der Meer, PhD AR/VR LDECEL, Project Lead Minecraft Campus TU Delft

Stimulated by the Covid-19 global pandemic, and the prospect that university life in the academic year 2020-2021 would lack in-person contact, the TU Delft and Erasmus University Rotterdam (EUR) built their respective campuses in the virtual Minecraft platform. Whilst the platform used is the same, the two universities underwent different creation processes and have been using campuses in different ways. During this session, each institution will present the goals of their Minecraft projects, their use-cases, learnings thus far, plus ideas for the future.
 
Fostering students to become self-regulated learners: 2 educational innovation projects at Erasmus University Rotterdam
by dr. Martine Baars, Assistant Professor ESSB Erasmus University Rotterdam and drs. Léonie Ridderstap, Learning & Innovation Consultant Erasmus University Rotterdam

As a lecturer, you would like your students to set goals, plan learning activities, monitor their learning, stay motivated and evaluate their results. In other words, you want them to be self-regulated learners. Unfortunately, not all students make the best use of self-regulated learning and not all courses are designed to maximize the application of self-regulated learning. Our two educational innovation projects are aimed at encouraging self-regulated learning. In this presentation we will provide insights from the perspective of educational research and the perspective of educational practice.

Supported by CEL and the Erasmus University Rotterdam, the 'Ace your self-study app' was developed by Martine Baars and a team of programmers and developers, to offer instructional support for SRL and study strategies.

In a follow-up innovation project at ESHCC, the 'Ace your self-study' app is embedded in a co-regulated learning intervention. Léonie Ridderstap investigates how co-regulation - by offering sources of contextual regulation in the learning environment - encourages students to become self-regulated learners and leads to appropriation of SRL-strategies. Co-regulated learning stresses the joint influence of both the learner's self-regulation processes and contextual resources.
 
Operationalizing Student Engagement
by Oscar van den Wijngaard, Project Manager Retention and Student Persistence, EDLAB The Maastricht University Institute for Education Innovation

In this session participants will learn more about the concept of student engagement, its three dimensions of 'affective', 'behavioral' and 'cognitive' engagement and how they can be used to assess the impact of procedures and policies on the engagement students felt (or could be expected to experience) with the institution. You will work with a model created by Oscar van den Wijngaard and explore its application.
12:30 – 13:30 Lunch break
13:30 – 14:15 Keynote: Failure to disrupt - Why Technology Alone Can't Transform Education
by prof. Justin Reich, Mitsui Career Development Professor, MIT
Director MIT Teaching Systems Lab
Widespread school closures are unprecedented, but the use of education technology and online learning to reach across distances, teach refugee and disaster-impacted communities, and expand the possibilities of schooling is quite common. In Failure to Disrupt: Why Technology Alone Can't Transform Education, MIT professor Justin Reich looks through the history of instructor-guided courses like MOOCs, algorithm-guided tools like adaptive tutors, and peer-guided spaces like networked learning communities. He argues that education technology has never sweepingly transformed schools, but there are specific tools and approaches that work well in certain subjects with certain students. Looking back at where technology has made the most positive difference and understanding the barriers to adoption and effective implementation can give us clues to how we can make remote and hybrid learning work better this year and long into the future.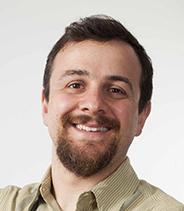 Justin is an assistant professor of Digital Media in the Comparative Media Studies/Writing department at MIT and the director of the Teaching Systems Lab. He is the author of Failure to Disrupt: Why Technology Alone Can't Transform Education, and the host of the TeachLab Podcast. He earned his doctorate from the Harvard Graduate School of Education and was the Richard L. Menschel HarvardX Research Fellow.
He is a past Fellow at the Berkman-Klein Center for Internet and Society. His writings have been published in Science, Proceedings of the National Academy of Sciences, Washington Post, The Atlantic, and other scholarly journals and public venues. He started his career as a high school history teacher, and coach of wrestling and outdoor adventure activities. Follow Justin on Twitter or Google Scholar. 
14:15 – 14:30 Coffee break
14:30 – 15:30 Interactive sessions: The Teacher
AI in Education: Opportunities and Challenges
by Bart de Grood, LDE CEL; Wilco te Winkel – Information Manager Education, Erasmus University Rotterdam & Co-Chair SURF Special Interest Group on AI in Education; Ageeth Lindner – Information Manager Education, Wageningen University and Research & Co-Chair SURF Special Interest Group on AI in Education; Duuk Baten – Young Talent Trainee at SURF & Philosophy of Science, Technology and Society graduate; Prof. dr. Johan Jeuring – Professor of Software Technology for Learning and Teaching, Utrecht University; Stefan Knegt – Chief Technology Officer at Mr Chadd & Machine Learning Engineer

In this session the relatively new topic of the use of AI in Education will be explored. What does AI in Education look like? Why would we use it? And what are the ethical implications of using AI in an educational setting? A variety of speakers will share their experience with AI and present current cases.
 
Teaching EdTech to non-techies
by Farshida Zafar LL.M, Director ErasmusX, Erasmus University Rotterdam and Lorenzo Duchi, ErasmusX, EUR

How do you design a course around EdTech for students at a non-technical university? What intended learning outcomes and rubrics does one use? And how to make sure you assess the learning experience and not the deliverables? In this session we aim to share some insights that answer these questions by sharing our didactical design and the use of programmatic assessment at a research university, as well as our best practices and worst mistakes.
 
Assessment in high stake Inter-program Challenge-Based Learning: The challenge of designing constructively aligned learning experiences for students
by dr. ir. Ana Valencia, Educational Design Researcher TU/e innovation Space team and Chantal Brans, Educational Policy Officer TU/e innovation Space

TU/e innovation Space started with inter program Challenge Based Learning in the core of the curriculum of students in 2017 with the Innovation Space Bachelor End Project (ISBEP). ISBEP is an alternative to the final bachelor project for all students at Eindhoven University of Technology (TU/e). In ISBEP students work on open-ended challenges of societal relevance, which are brought in by third parties, such as companies, institutions, researchers. Students collaborate with these parties (i.e., stakeholders) towards a solution for said challenges. Moreover, students work in interdisciplinary teams during these projects. In this workshop we elaborate on characteristics of inter-program CBL, and the issues associated to these characteristics. The workshop builds on the preliminary results of ongoing educational research on inter-program Challenge Based Learning carried out at TU/e innovation Space. Join us in this workshop to learn about the challenges we have faced in designing a congruently aligned ISBEP, and to further explore the challenges and possibilities of CBL design!
 
Webinar: how to deliver an interactive online teaching session?
by Remy Fermont, Educational Advisor RISBO Erasmus University Rotterdam and Rachel Ligtvoet, Educational Advisor RISBO Erasmus University Rotterdam

Are you looking for possibilities to create engagement and have interaction in online live sessions? In this webinar you will experience different ways and tools to create interaction and engagement. This webinar has been delivered weekly for EUR teachers since July.
 
A culture of teacher-led educational innovation
by drs. Mabelle Hernandez, Project Manager CAT Utrecht University and dr. Frans Prins, Associate Professor Social Sciences, CAT Utrecht University

In this session the Center for Academic Teaching showcases three innovation activities of the Utrecht University:
1. The Educate-it programme, which very successfully boosts IT-based education development in a teacher-led, bottom-up, approach.
2. Educational Scholarship activities which stimulate evidence-based innovation.
3. The Senior Fellow programme

These three different activities, funds and programmes, are not isolated, separated, activities but all contribute to an infrastructure and culture of teacher-led educational innovation. Often a successful innovation will sprout, be developed and disseminated using various of the offered activities, services, funds, and teacher professionalization courses and programmes. Together with participants Mabelle Hernandez and Frans Prins will explore which incentives and support opportunities led or will lead to successful innovations.
15:30 – 15:40 LDE CEL MOOC: Multidisciplinary Research Methods for Engineers
by dr. ir. Gillian Saunders, Associate Professor at Aerospace Engineering TU Delft
15:40 – 15:50 Reflections and Wrap up
by prof. dr. Marcus Specht, Director LDE CEL
15:50 – 16:30 CEL gallery
Grab yourself a drink and walk around our virtual gallery.
We will regularly update the information on our event, keep an eye on our website and social media.
Mark the date in your calendar and register below! Registration is open until Wednesday 2 December.
Registration is closed. If you want to attend the meeting please to info@educationandlearning.nl