The fifth edition of the CEL Innovation Room took place on March 18 at Erasmus University College in Rotterdam. This time, a mixed group of eight researchers, varying from PhD students to Associate professors were invited to share the main findings of their studies in just ten minutes per topic. Ten presentations were held within the three main themes: online learning, motivation and study success, and assessment and grading.
Online Learning is about improving the quality of educational videos, the influence of video complexity, increasing long-term learning in MOOCs and learning analytics. The second topic Motivation is about Problem Based Learning, the role of self-regulation and goal setting of students. Last but not least Assessment & Grading is about declining performance of students during examinations, decision accuracy in conjunctive and compensatory grading systems and the impact of insufficient grades in a compensatory grading system. In the next links you will find more info about the multiple findings per topic. 
Online Learning     Motivation     Grading & Assessment     Photogallery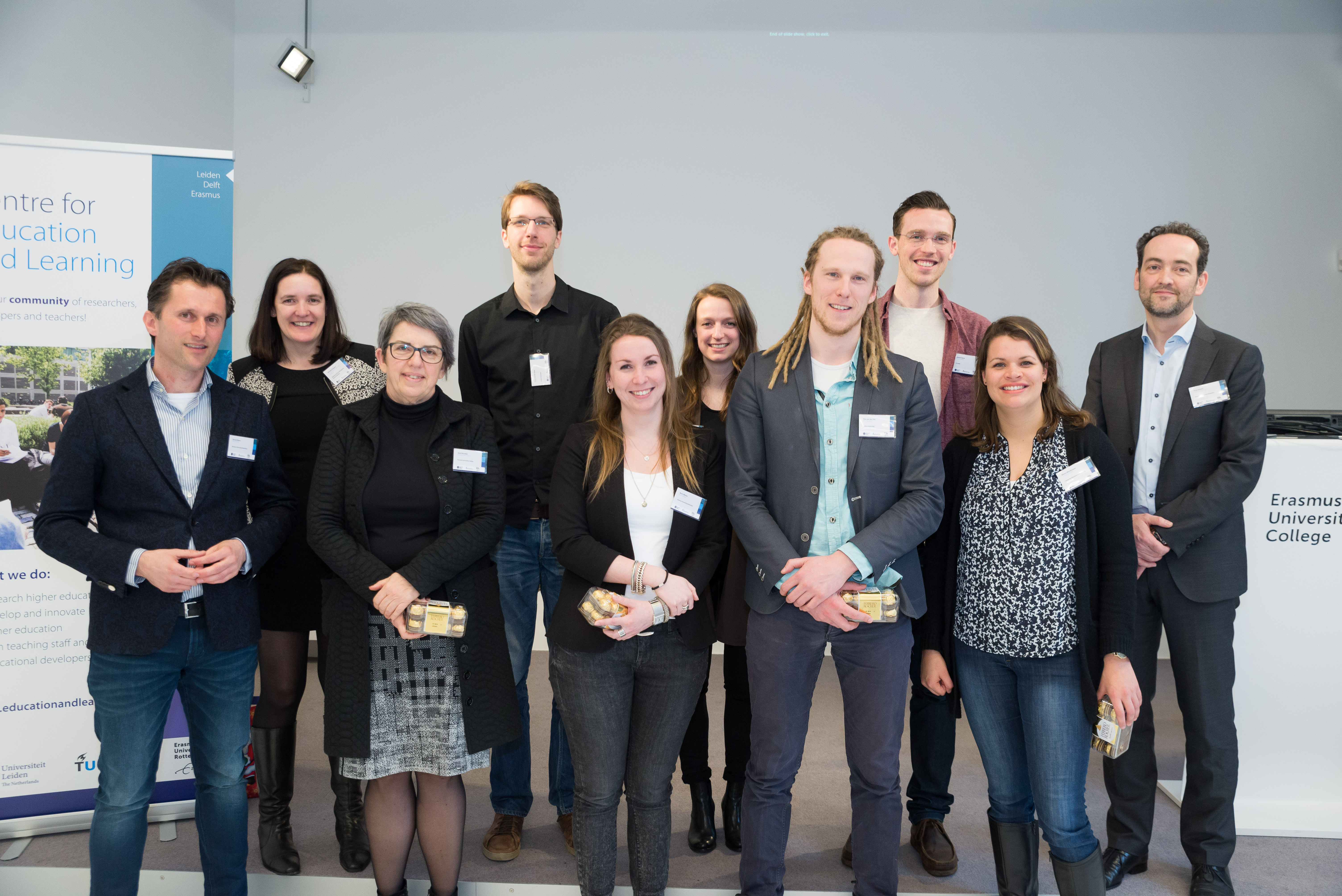 This is an article by Jelena Barisic.