One year ago, tumultuous changes overcame Dutch universities. Overnight, universities had to shut their physical doors and transition to online education. The Leiden-Delft-Erasmus Universities look back at an interesting year. Leiden University compiled an overview of highlights and stand-out moments, TU Delft created a pandemic timeline and Erasmus University Rotterdam goes into conversation with the Dutch Education minister Ingrid van Engelshoven about the impact of corona. 
Leiden University in the times of corona
Leiden University looks at how the coronavirus impacted research, education, student life and important events.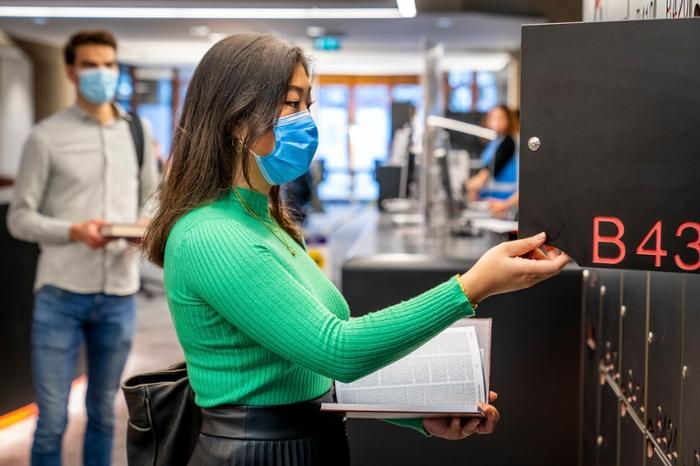 Research: Many research projects became delayed with researchers now unable to go to their labs and offices, and studies involving test subjects being halted. Much of the fieldwork and observations were also cancelled. All the manned telescopes in the world were at a standstill for some time, and many international conferences and in-person events were cancelled, although some did go ahead online at a later date. This made it clearer that in the post-coronavirus world we won't necessarily need to board a plane to a distant location to attend an international conference.  
Graduation and PhD ceremonies: Ceremonies such as graduations, PhD ceremonies and inaugural lecture were largely online too. Despite the coronavirus crisis, the number of PhDs awarded in 2020 was 447, exactly the same number as in 2019. The odd PhD ceremony or inaugural lecture could go ahead in person, with face masks and a very limited number of attendees. 
Read more about Leiden University's corona year
TU Delft & COVID-19 : a retrospective
The Technical University of Delft compiled a timeline to show crucial moments in the past year. From preventative measures to the start of the 'intelligent lockdown', and later in the year the 'hard lockdown' and the start of vaccination.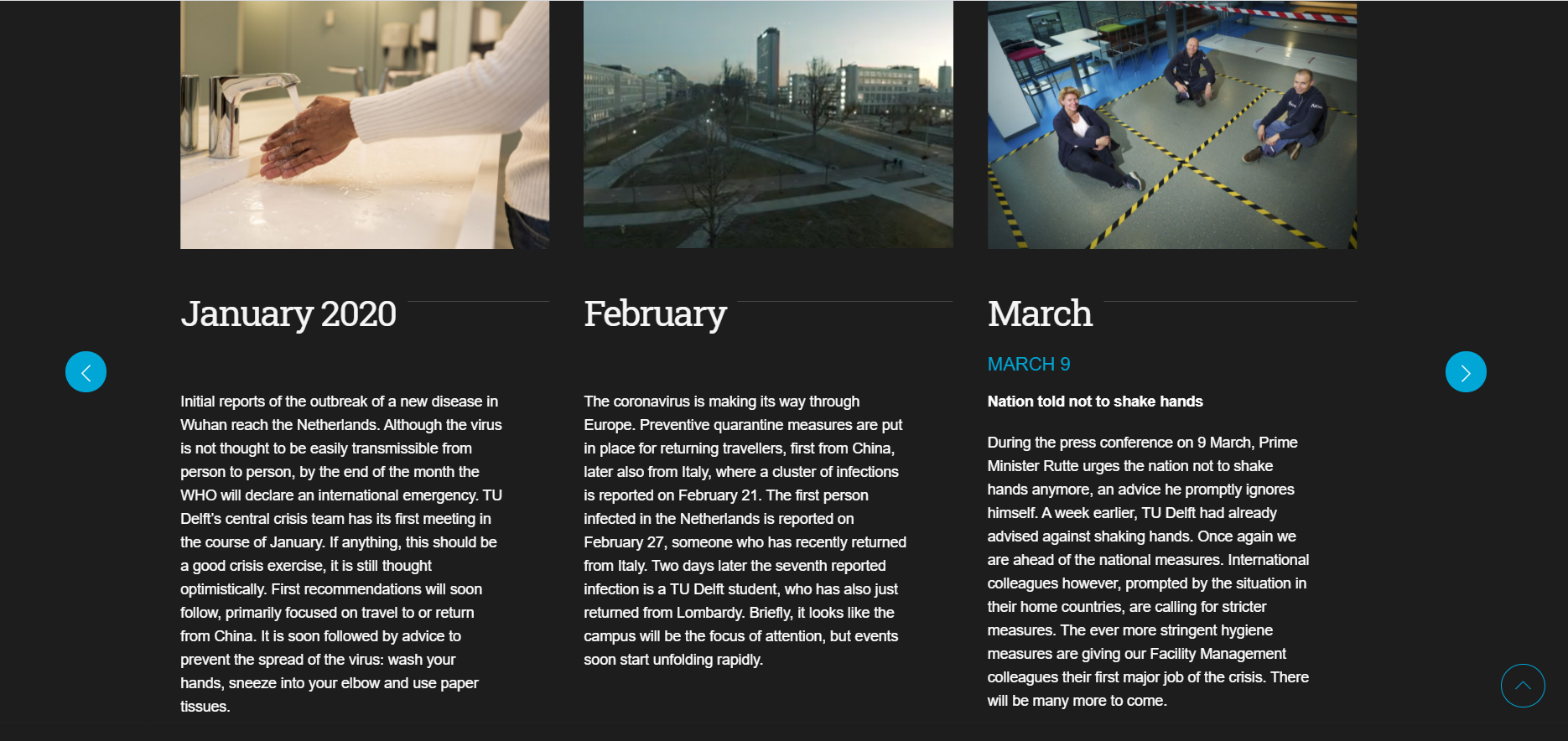 TU Delft COVID Response Fund:  Students and researchers in Delft are working hard to make a contribution to combating this virus and improving care for patients. This includes enabling face masks for safe re-use, developing a ventilator that can be produced at speed and co-creating an online platform where professional supply and demand can meet.
EUR talks to Education minister van Engelshoven about the impact of corona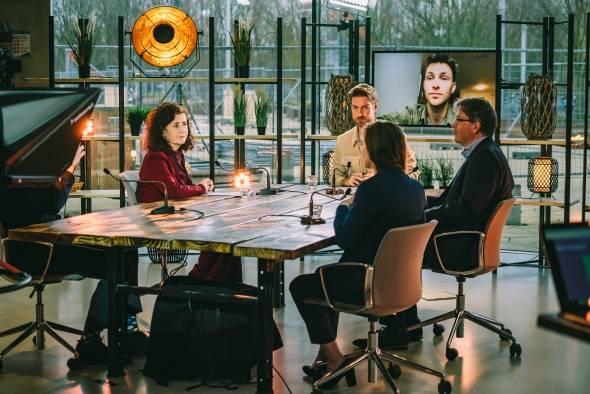 Caretaker Education Minister Ingrid van Engelshoven was on campus on Monday 15 March for the interactive talk show  'Lucht je hart' (speak your mind). In an open conversation, students were able to share their experiences about the impact of the corona crisis on their studies and student life. The participants want to find out together how the students can be offered more perspective. The broadcast is a collaboration between student interest organizations LSVb, ISO, LKvV and the Ministry of Education, Culture and Science.
Student well-being: Tired of their laptops and from watching at screens, that is what all students indicate now that their social life and their studies largely take place online. "Student life is a poor substitute for what could be," one student said in a video message. The discussion was therefore about what students have been helped with now, but also about how education can prepare for possible relaxation in the future. According to outgoing Minister Van Engelshoven, input from students is important: "Give students the space to think along. It is also important to look ahead. For example, already meet with institutions and the municipality to discuss the introduction week (Eureka week). Make plans and work out different scenarios. "