How did you survive COVID-19 so far?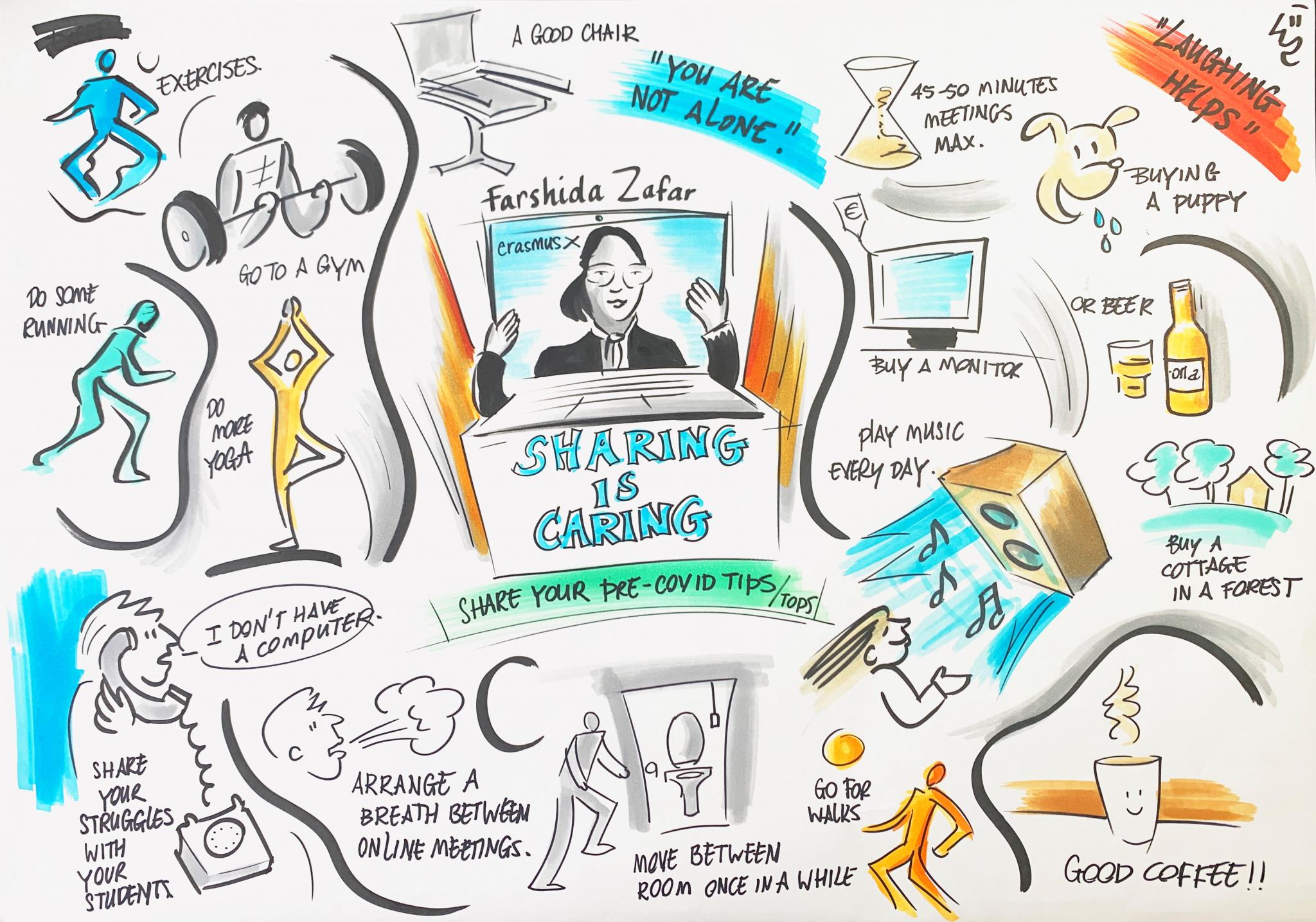 Share a laugh
COVID-19 has had an impact on us all. Educators have had to teach themselves new pedagogical methods and mediums and make sure education remained meeting quality standards. Working with new digital resources and in a new environment has changed the face of higher education; for students, teachers, support staff, for everybody. No more lectures or working groups with students; no more lunch walks or coffee breaks with colleagues; empty campuses... Some of us had to combine work with home education to children, lack of space, a lot of noise, and so on. How did we cope with all these changes?
Without COVID-19 implementation of educational innovations, methods, delivery and assessment we are using now should have taken months, if not years. We all worked our heads off to get things done.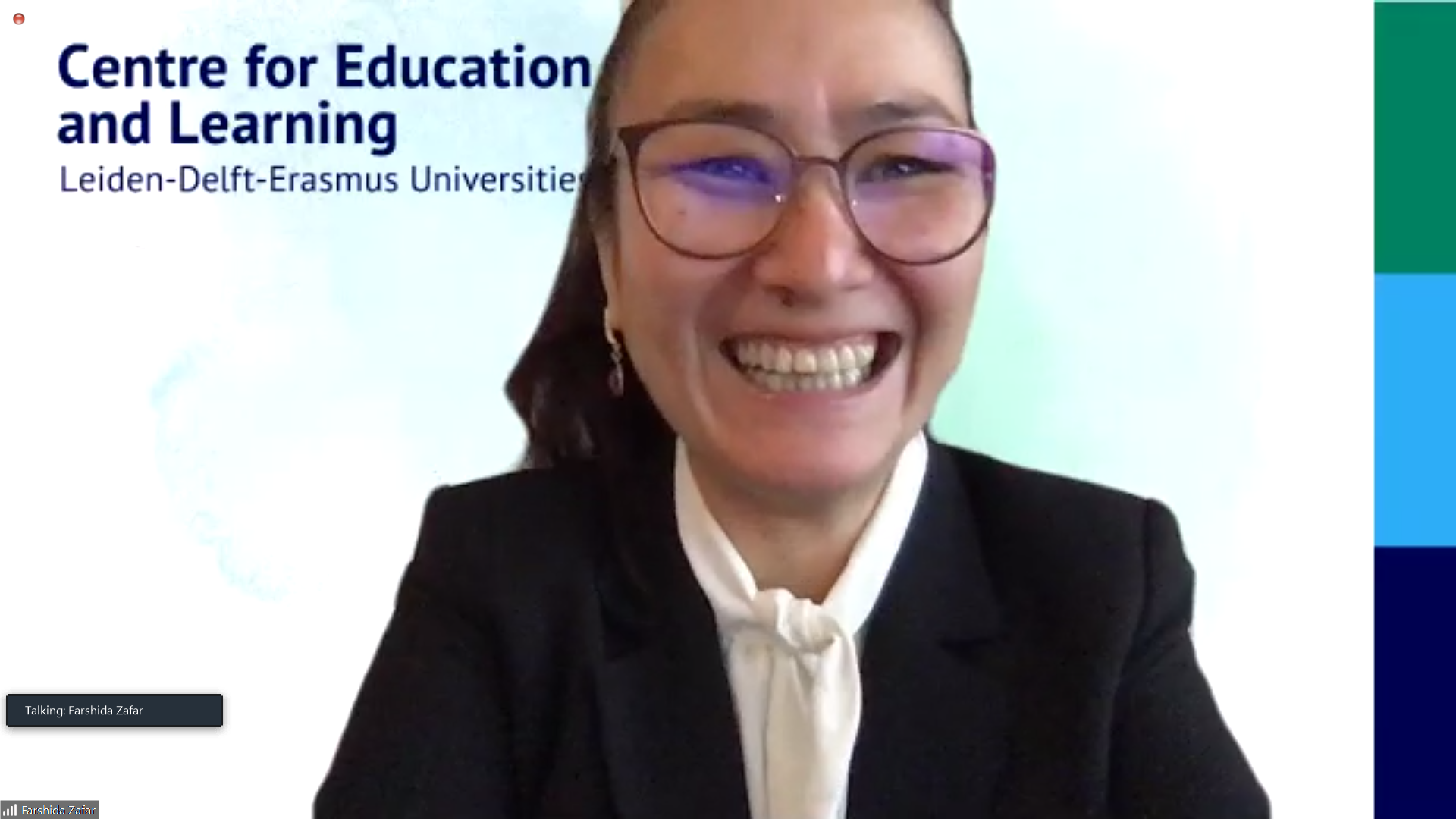 Farshida Zafar, director of ErasmusX,  hosted a session where participants could share their experiences, tops and tips on how to cope with COVID-19.  She introduced an informal and fun way of working: in groups participants made a drawing or meme to express their group's findings. This resulted in this padlet:

which can be downloaded here.