The LDE CEL Annual Meeting is a yearly event where we showcase our achievements and plans for the year to come. Each year we pick a different theme that we explore together with keynote speakers, workshops and panels. This year's theme will be 'Reflection with/on EdTech'.
This year's Annual meeting is linked to '100 days of Reflection', organized in cooperation with 4TU.Centre for Engineering Education and the Teaching Academy of the TU Delft.
In this Annual Meeting we will explore what role EdTech can play in several aspects of reflection: reflection on educational design, delivery of education and evaluation, but also on the learning process and development of the students.

Register here for the Annual meeting
 
The program:
10:00 Room: Arena Introduction and word of welcome by LDE CEL Director Marcus Specht 
10.15 – 11.00 Room: Arena Keynote Dr. Martine Baars: The self in supporting self-regulated learning
11:00 – 11:45 Workshops Student opportunities and challenges for reflection
Room: Workshop 1 - Future professionals will be shaped by personalised education - Eric Slaats (Fontys Hogeschool ICT)


Education is not known for its innovativeness. In the majority of situations, it's clinging to values despite the fact that these are becoming obsolete by social and technological changes. So, developing students in this ever-changing world is becoming a real challenge. How can we create a system where every learner gets a personal curriculum with tailored didactics and so create a situation, where every learner gets to the place where he or she belongs?

Changes in technology are creating a situation that opens up new possibilities to approach teaching, coaching and learning. The story of how, granting ownership, trust and safety in a Freaky Friday, strength-based approach creates a new setting for personalized learning is the main focal point for this keynote.  Students create their own learning goals, competence profile and assessment criteria in a community-based setting.

A video impression from Instructure

Room: Workshop 2 - Blending learning: how to make it work - Wiebe Dijkstra (Teaching & Learning Services TU Delft)

Blended learning is a hot topic in education. More and more educators experiment with new forms of education. They flip their classroom, use videos, quizzes, and classroom discussions and so on. The world of blended learning offers a lot of new possibilities for teachers and education. But how do you blend your course? How do you make sure that your blend enhances student learning? What do you need to keep in mind and what do you need to avoid? Together we will address these questions and discover the possibilities of blended learning.

Room: ErasmuxX GatherTown - Gamification of Learning - Alex Whitcomb & Koen Swinnen (ErasmusX) 

More engagement, more social interactions and may we say a little more fun? Learning via a game-based digital escape room.

One of the identified issues in relation to online education is the lack of social engagement and interaction between students. Especially when you want your students to work together to solve a problem or combat a challenge. Sure, you can use zoom or teams, but these tools don't feel as natural or authentic real environments give you. Especially when you have a digital classroom over hundreds of students. So how do you enhance engagement and interaction online? This was the main challenge for Erasmus School of Law and innovation team ErasmusX of Erasmus University Rotterdam. Together we experiment with engaging game-based-learning environments for a brand-new Legal Tech course, launched in the new academic year. Join our session and get inspired by how we designed an Escape Room learning environment in the GatherTown platform. 1500+ part- and full-time Law students can now collaborate anywhere and anytime they want in an interactive way.

Room: Workshop 3 - Conversational Agents for Goal Setting and Student Wellbeing - Ujwal Gadiraju & Gabrielle Martins Van Jaarsveld (TUD/(LDE CEL)

Conversational interfaces have been argued to have advantages over traditional GUIs due to having a more human-like interaction. The rise in popularity of conversational agents and chatbots has enabled humans to interact with machines more naturally. There is a growing familiarity among people with conversational interactions mediated by technology due to the widespread use of mobile devices and messaging services. Today, over half the population on our planet has access to the Internet with ever-lowering barriers of accessibility. In this workshop, we will present an overview of our recent work, showcasing the potential benefits of employing novel chatbots in the domains of student wellbeing and study skills development.

Room: Forum - To Hybrid or Not to Hybrid? That is the Educational Question! - Calvin Rans

In this pandemic period, we have experienced a lot of different modes of education, ranging from fully online to restricted on campus and everything in-between. Out of this period of education (and working in general), the term Hybrid has emerged as the future way of working and educating, but what does this mean and what are the potential pitfalls? In this discussion-based talk, we will examine what Hybrid Education means, what is its potential, what is its risks, and ultimately, is it a challenge we want to tackle? Come prepared to speak your mind and contribute to the discussion in this session!
11.45 – 12.00  Short break
12:00 – 12.45 Room: Arena - Keynote Donald Clark: AI changes Everything - AI is already used by almost all learners in the form of search and mediated interfaces. It is also being used to create, deliver and curate learning experiences.
12:45 – 13.45 Lunch break
13.45 – 14.30  Workshops LDE CEL
Room: Workshop 1 - Game-Based Learning - Simon Tiemersma


Cards for Biosafety - We will play a few rounds of Cards for Biosafety, a serious card game to learn and discuss about biosafety.

This game shows that redesigning an existing, proven fun, entertainment game can have great effects for any serious purpose. It is easier to design and develop, is easy to explain and gives the players a very engaging and useful session. Originally aimed at junior biotechnology researchers, this game is also playable for any layman and provides a lot flexibility. Players will get a scenario and choose fitting (or funny) risks and measures by using a voting system. We will play the game online in Tabletopia (best played in firefox and best prepared with watching a video tutorial on the platform before playing).

Please be aware,  this game session can host 7 players,  but unlimited spectators. 

Room: Workshop 2 - Virtual Reality and Collaborative Learning: How Aspects of Virtual Presence affect Dimensions of Collaboration between Learners - Nesse van der Meer

While research on Virtual Reality (VR)'s potential for education continues to advance, research on its support for social learning is small in scope. With remote collaboration and distance learning becoming increasingly relevant for education (especially since the COVID-19 pandemic), an understanding of VR's potential for Collaborative Learning (CL) is more relevant than ever before. This interactive session will discuss the "Virtual Reality and Collaborative Learning: How Aspects of Virtual Presence affect Dimensions of Collaboration between Learners" project that aims to understand how different aspects of VR can be used to support key dimensions of successful CL. Join to see how the project aims to achieve this goal, learn about its VRCL prototypes, hear about its intentions to provide a platform for research on VRCL and, most importantly, take part in a conversation where everyone can share their thoughts on how Virtual Reality could (or should) support Collaborative Learning in education.

Room: Forum - Learning Analytics what does it do and does it help - Manuel Valle Torre - Jacqueline Wong - Marcus Specht

Learning Analytics is the measurement, collection, analysis and reporting of data about learners and their contexts, for purposes of understanding and optimising learning and the environments in which it occurs (Siemens 2011). Modern learning systems provide both the source data and the interface for learning analytics, but what does that mean for you? In this workshop, we focus on Human-Centered Learning Analytics to help you start the process of designing LA indicators for your environment.

Room: Workshop 3 - Working with Peers in Education: Evaluation, Review and Assessment - Gillian Saunders, Vivian van der Werf & Gitte van Helden

With increasing student numbers and the rising importance of students to also possess transversal skills next to content knowledge, students increasingly work with each other. As part of the EU RAPIDE project (https://rapide-project.eu) , this workshop allows lecturers to explore and share the possibilities of peer review, evaluation and assessment using online tools in their courses.
14.30-15.00 Coffee Break
15.00 – 15:45 Room: Arena - Keynote Anique de Bruin: Worth the effort. The self-regulation of desirable difficulties." 
15.45 – 16:00  Room: Arena - Henk Dekker award online ceremony
16:00 Room: Arena - Wrap up 
Keynote speakers: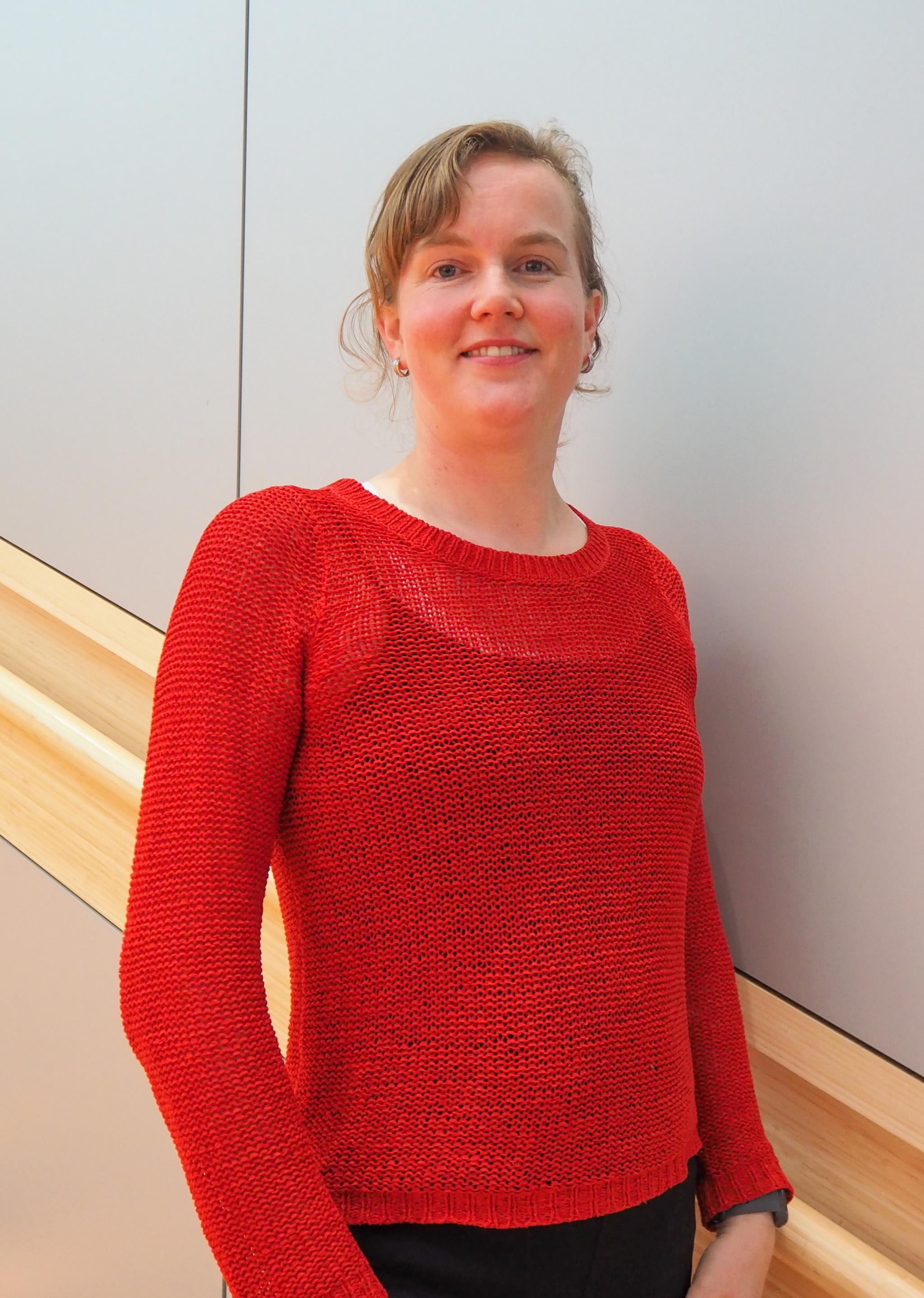 Our first keynote speaker will be Dr. Martine Baars.  Martine Baars, Ph.D., is an educational psychologist at the Department of Psychology, Education and Child Studies, Erasmus University Rotterdam, The Netherlands. Her research concerns instructional strategies and technologies to improve self-regulation of learning in primary, secondary and higher education. She focuses on several aspects of self-regulated learning such as self-monitoring accuracy, motivation, learning strategies and cognitive load during learning in both offline and online learning environments. 
Abstract: The self in supporting self-regulated learning
Self-regulated learning is an important part of academic achievement. Students at all educational levels should learn to accurately monitor their own learning processes and act upon that information. That is, to regulate one's own learning processes, one needs to know how the learning process is going. Yet, from research, it shows that it is very difficult for both adult and younger learners to accurately monitor their learning and regulate it accordingly. Luckily, supporting self-regulated learning processes was found to be effective for different types of students. But what happens when the support is at the students' disposal and they are free to choose to use if or not? In this keynote, I would like to share some reflections based on the studies we did on supporting self-regulated learning with a high degree of autonomy in the learning process itself as well as in choosing to use the self-regulated learning support.
Publications of Dr. Martine Baars.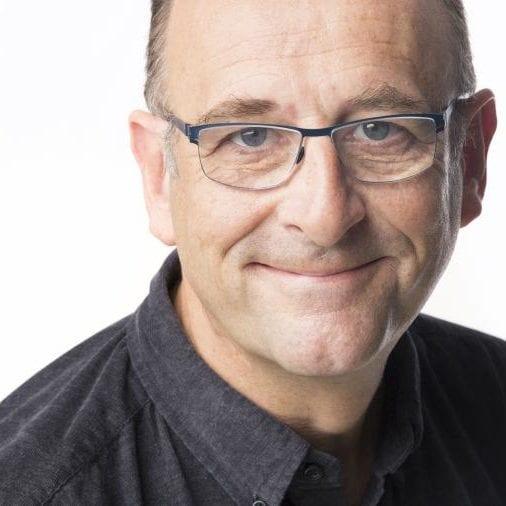 Our following keynote speaker will be Donald Clark, he is an EdTech Entrepreneur, CEO, Professor, Author, Researcher, Blogger and Speaker. He was CEO and one of the original founders of Epic Group plc, which established itself as the leading company in the UK online learning market, floated on the Stock Market in 1996 and sold in 2005. As well as being the CEO of Wildfire, an AI-driven learning company, he also invests in, and advises Learning technology and EdTech companies. 
Describing himself as 'free from the tyranny of employment', he has been on the Boards of many private and public organizations; CogBooks, City&Guilds, University for Industry, LearnDirect and BHDF. Currently he is a board member of AI focussed company Learning Pool. He has worked in schools, vocational, higher, corporate, and adult learning, delivering real projects to real learners. 
Donald has over 30 years of experience in online learning, games, simulations, semantic, adaptive, chatbot, social media, mobile learning, virtual reality and AI projects. He has designed, delivered and advised on online learning for many global, public and private organizations. He is an evangelist for the use of technology in learning and has won many awards, including the first 'Outstanding Achievement in E-learning Award' and 'Best AIM Stock Market Company'. Most Innovative Online Product' (for WildFire), 'Best Online Learning Project (for WildFire)' and 'JISC EdTech Award' (for WildFire).  
More information about Donald Clark & WildFire Learning: 

WildFire Learning: wildfirelearning
Blog: donaldclarkplanb
Our last keynote speaker at our annnual meeting will be Prof. dr.  Anique de Bruin and she will talk about:  "Worth the effort. The self-regulation of desirable difficulties."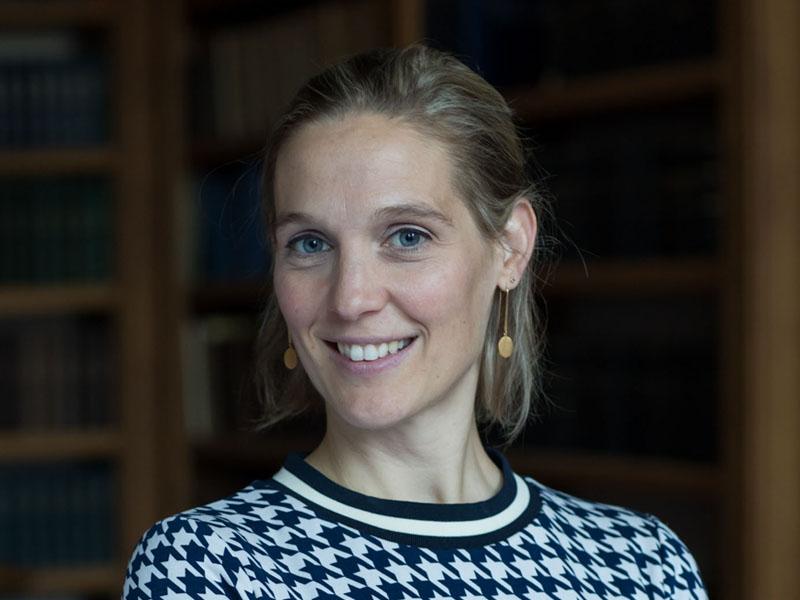 Anique de Bruin is a professor in Self-Regulation in Higher Education. Her research focuses on fostering understanding of metacognitive and (meta)reasoning processes in learners of diverse ages and backgrounds (from developing children to learning professionals), in a variety of domains (e.g., language learning, problem-solving, skill development) with a specific focus on health professions education and with the aim to construct design guidelines to optimize these processes. Funded by the Dutch Science Foundation, she set up a line of research developing effective interventions to improve monitoring when learning to solve problems and when learning from texts through generating diagrams or keywords and that identified implicit indicators of students' overconfidence when monitoring their learning. She is currently leading two collaborative research projects (NWO-Vidi and NWO-PROO funded) on effort regulation during SRL and on instructional design of nudging interventions to improve monitoring of learning. She is vice-director of the Graduate School of Health Professions Education at Maastricht University, a Maastricht Young Academy member, and was selected for the Karolinska Institutet KIPRIME Fellows Program.
Abstract:  Worth the effort. The self-regulation of desirable difficulties.
"No pain, no gain" is an often-uttered phrase in sports, and increasingly in educational learning contexts. The underlying assumption of the "no pain, no gain" utterance is that without effort, no improvement in performance will be accomplished. This is also the case when learning involves so-called 'desirable difficulties'. Desirable difficulties are learning conditions that are typically experienced as effortful but have a profound effect on learning and transfer. However, the negative subjective experiences of perceived high effort and perceived low learning make learners particularly resistant to use and persist on desirable difficulties. In this presentation, I will address the issue of supporting learners' experiences of effort and learning in order to help them start and persist on desirable difficulties. With the increasing emphasis on self-regulated learning in education, characterized by higher learner agency and less teacher guidance, this issue is particularly pressing as understanding how to improve self-regulation towards desirably difficult learning conditions will foster self-regulatory abilities, learning outcomes and academic achievement.