TU Delft Campus Minecraft is now open for exploration
On the 7th of December, TU Delft opened its virtual doors on Minecraft. The Centre for Education and Learning, alongside Teaching and Learning Services, recreated the virtual campus based on the real-life premises of the university.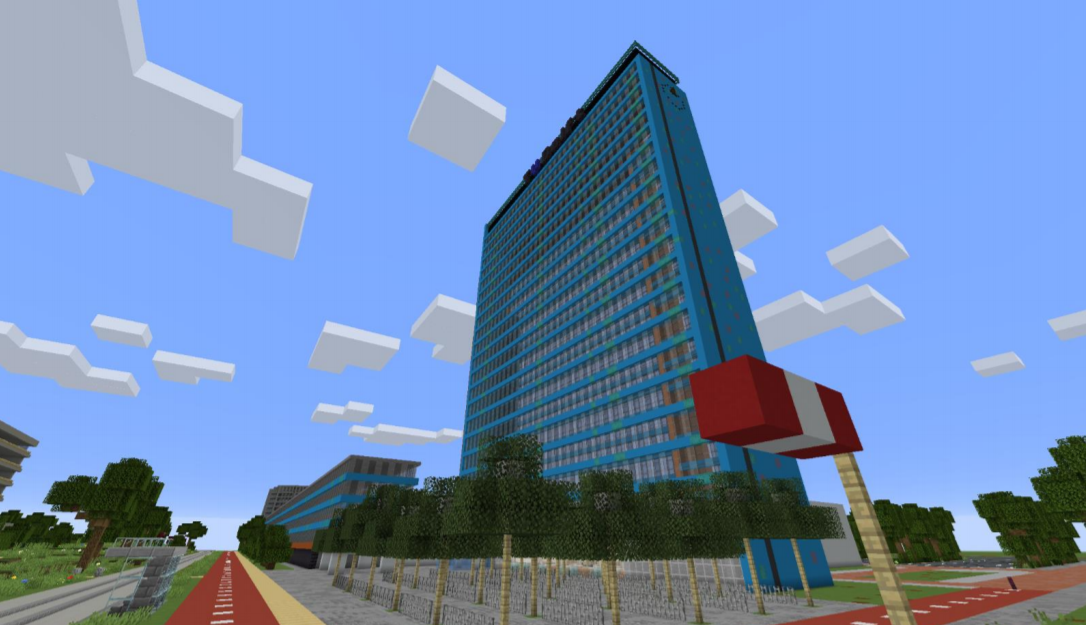 Minecraft opens up a world of opportunities. The virtual campus provides an interactive platform where users can build, explore, learn and interact. The project was kickstarted by COVID-19, but the virtual campus brings with it many possibilities that can be utilized in a post-corona world too. The digital campus can be actively used as a platform where people keep coming back.
Tour the campus
A campus tour is available on the virtual campus of TU Delft. The virtual tour in COVID times gives current- and future students the chance to safely get to know the campus and its history. The tour is autonomous and available at any time, fully-scripted and full of interesting facts and know-hows. The availability of this tool is not limited to the pandemic, it can be used as a supplement to the real-life campus tour in the future.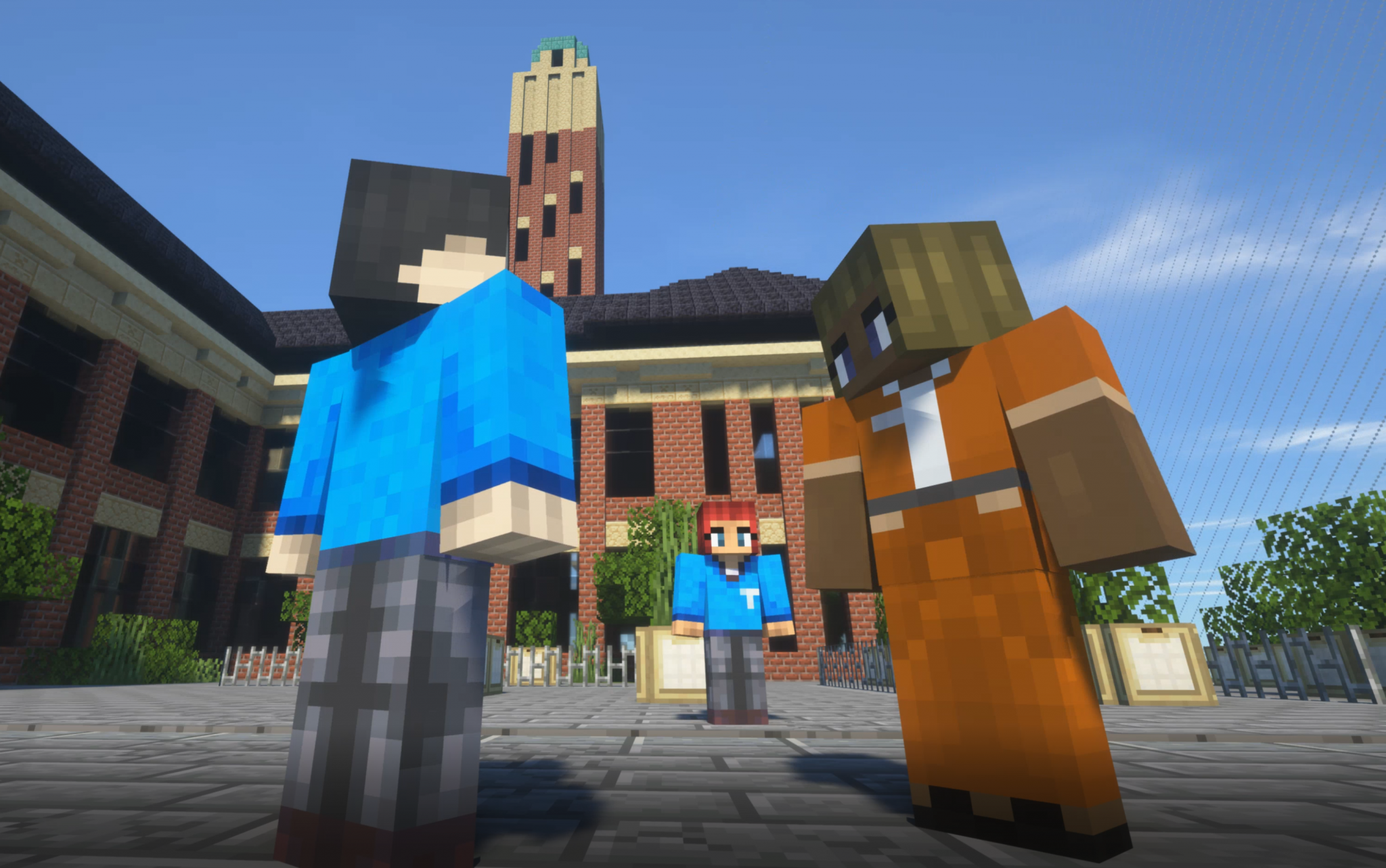 Enhance existing content
The virtual campus serves as a platform for various functions. Project supervisor Nesse van der Meer explains the concept: 'The Minecraft campus does not act as a substitute for educational content, rather, it enhances the experience and interaction. It is an additional tool that provides a different point of view and gives its users the opportunity for experiential learning.
The virtual campus tour is an example of how the platform can be used as a medium for information. The virtual campus can also function as a platform for events, which are currently not possible in real-life. This can enhance team building, socialising and learning.'
---
Find a step-by-step guide on how to access and explore the virtual campus here: