Jan Nedermeijer
Ready for retention Targeting positive outcomes for all students. From the Website of the Higher Education Academy   
Helping students adapt to and through higher education; developing a sense of belonging; facilitating social mobility; addressing attainment gaps; embedding inclusive practice; and, depending on where you are, if you're based in the UK, navigating OFFA (Office for Fair Access) access agreements, HESA (Higher Education Statistics Agency) data returns, KIS (Key information Sets) data, TEF (Teaching Excellence and Student Outcomes Framework).   
We know that student retention and the personal, social, economic and reputational consequences of student success are of critical importance to you.  Whether you are looking at student access, retention, attainment and progression from a programme, department, faculty or an institution-wide perspective, HEA (Higher Education Academy) will work with you.
HEA framework for retention
Our coordination of the What works? Student retention and success programme (in partnership with Action on Access and funded by the Paul Hamlyn Foundation and HEFCE ( Higher Education Funding Council for England )), together with 10+ years of other scholarly research and practice have shaped our approach to student retention and informed our framework for student access, retention, attainment and progression.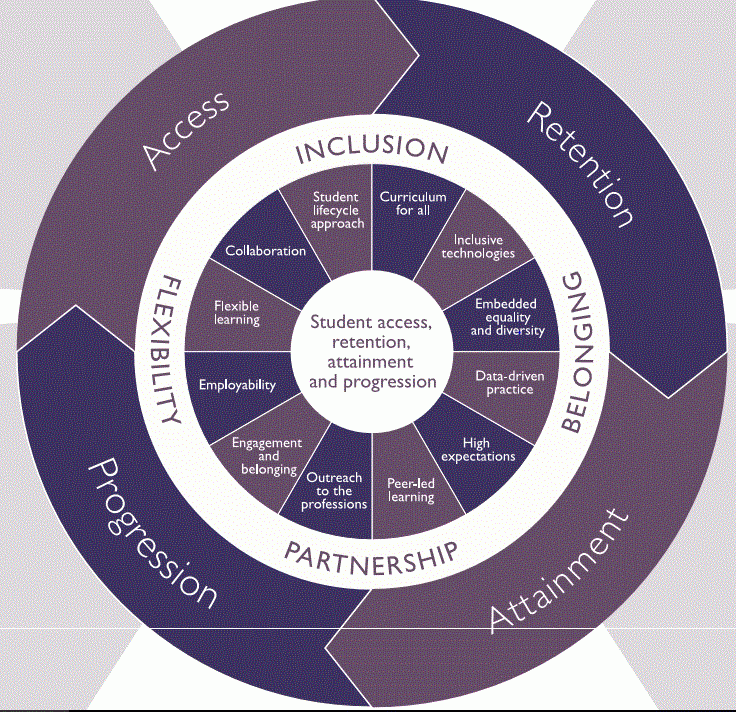 Click here for more information the Framework for student access, retention, attainment and progression.
Our framework for student access, retention, attainment and progression in HE(Higher Education) is an integral part of the HEA frameWORKS series. Developed with the sector, for the sector, the series covers key thematic priorities that impact upon the quality of teaching and learning in HE.  HEA frameWORKS provide a shared point of reference and common language to shape and review policy, process and practice in order to enhance student success.
Evidence-based
"The Higher Education Academy frameworks are evidence-based and provide the higher education sector with a national reference point to enable the institution to develop its own approach according to local circumstances as well as benchmarking performance." Universities UK (2016), p.73, Working in partnership: enabling social mobility. 
More information can be found on de Website Higher Education Academy