On April 27th -29th, 2022 the Delft University of Technology LDE-CEL members, Marcus Specht and Gillian Saunders-Smits participated in the consortium meeting and LTT3 activity on the project RAPIDE. The meeting was conducted as hybrid event and hosted by the Goethe University at the impressive campus Westend in Frankfurt. RAPIDE project lasts 24 months from March 1st 2021. It is funded by Erasmus+ program KA 226- Partnership for Digital education with the total budget of 219.085 €.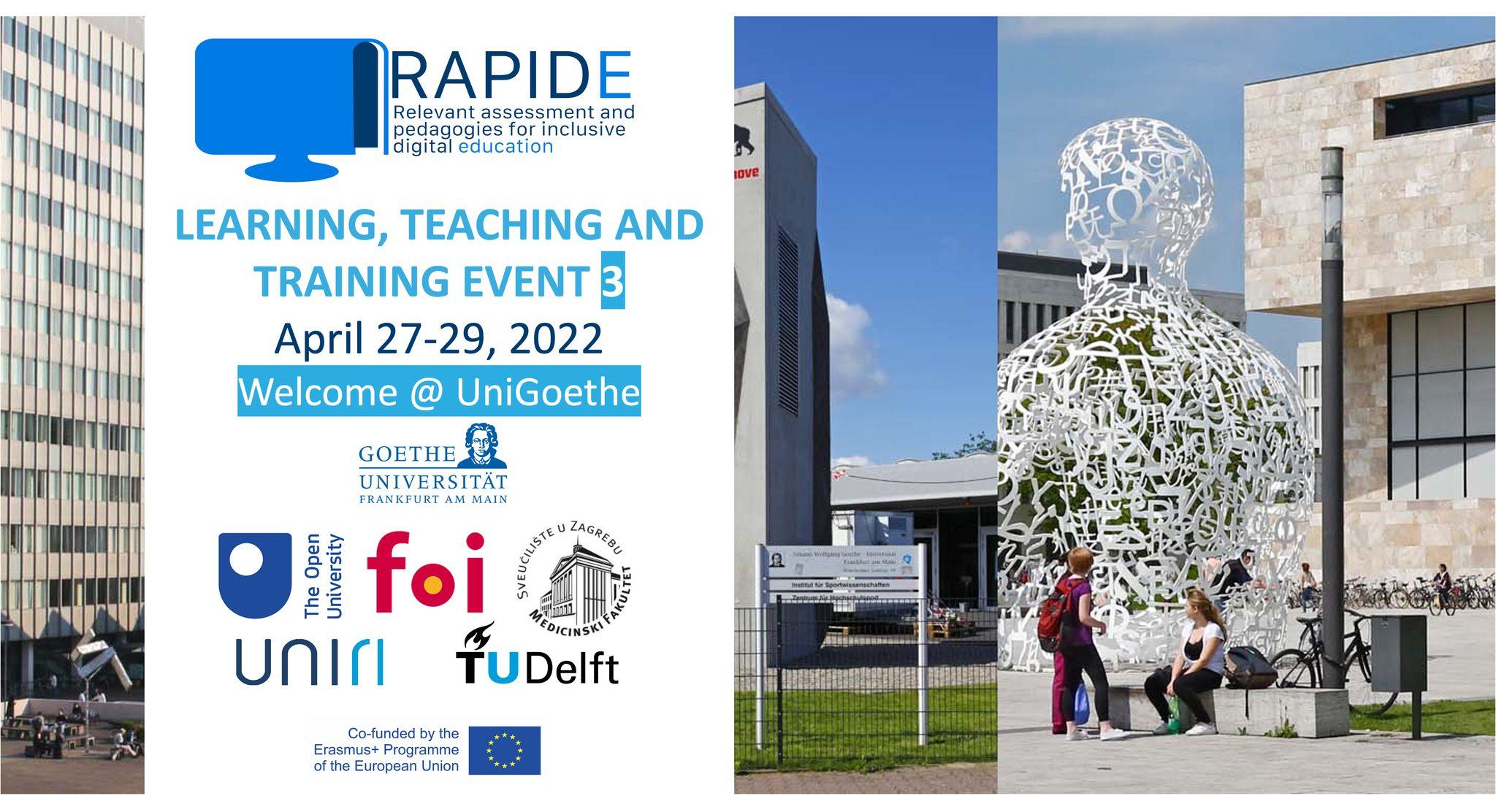 In addition to the Delft University of Technology LDE-CEL, the partners of this project include the leading European universities:  Goethe University, School of Medicine, University of Zagreb, The Open University, University of Rijeka, leaded by coordinating partner Faculty of Organization and Informatics, University of Zagreb.
Partners discussed project plan for the next 6 months, preparation of LD for the workshops, presented literature review and introduction to student survey conducted at partners institutions, presented overview of strategic goals of partner institutions, presentation of best practices related to LA dashboards with functionalities for FC and algorithm for peer-assessment, focus group with teachers and instructional designers was held based on the questions for further improvements, gallery of best practice examples of evaluation and impact analysis of FC and WBL scenarios was presented. Furthermore, systematic classification of the showcases in the context of strategic goals of the institutions was conducted. Partners planned further activities and events: multiplier events and workshops.
Project coordinator is full prof. Blaženka Divjak, Ph.D. from the Faculty of organization and informatics of the University of Zagreb.