On 14 October, the third Annual Meeting of the Leiden-Delft-Erasmus Centre for Education and Learning was held at  Erasmus University College in Rotterdam. Topics included EU policy in higher education, refugee students, augmented reality, intelligent tutoring systems and automated teaching.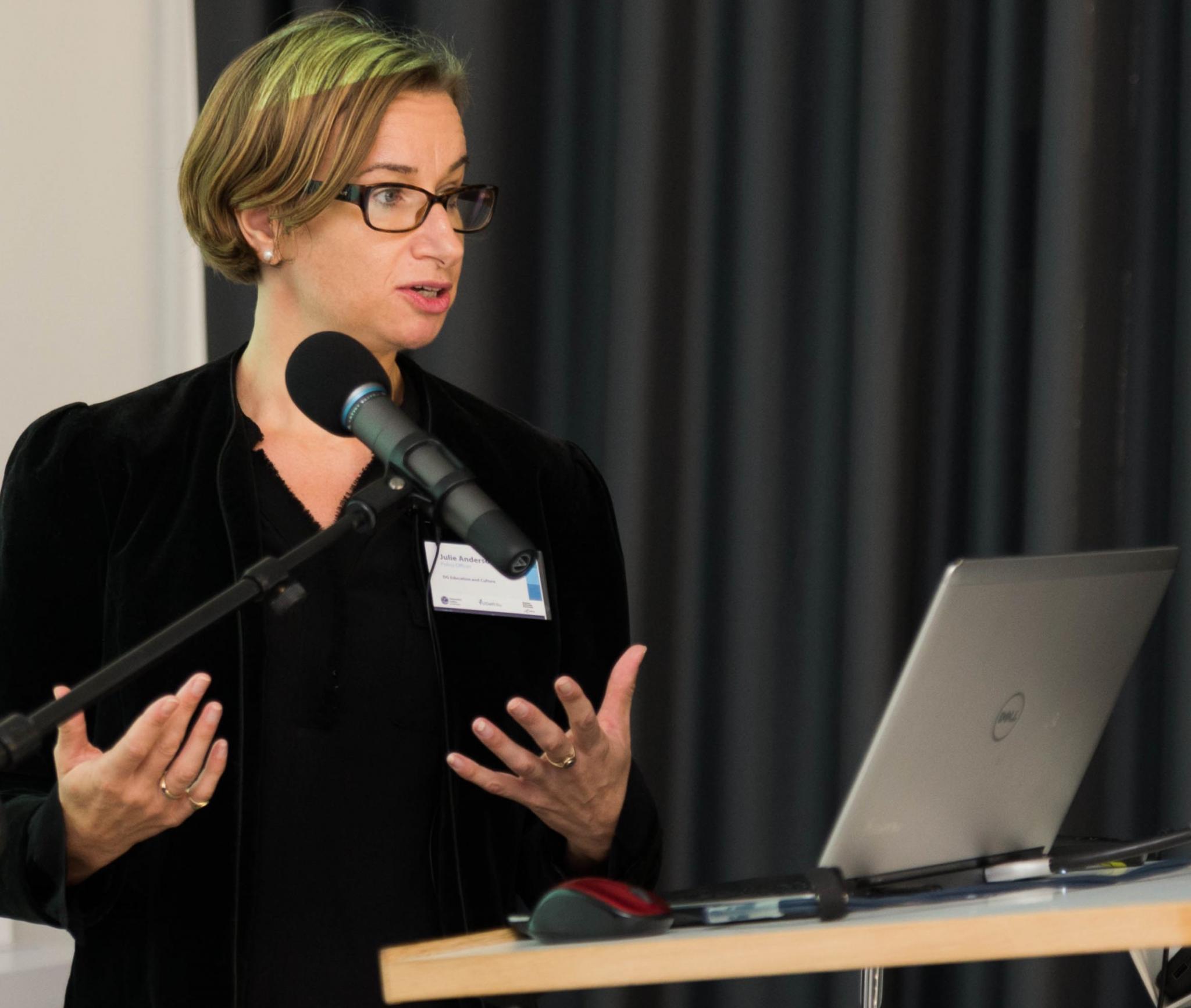 Modernisation agenda for higher education - Julie Anderson (Policy Officer, European Commission)
The European Union aims to support European higher education in three ways: agenda setting, policy cooperation and programme funding. Recently, the EU issued an open online questionnaire to review the current agenda for the modernisation of higher education.
The questionnaire was filled in by 480 European educational institutions and 1005 individual respondents, among whom were students, graduates, teachers and interested citizens. It revealed the following results:
The main challenges facing higher education are very diverse, ranging from (un)employment to funding. Respondents also pointed out that technology and innovation potential are under-exploited within higher education.
According to the respondents, priorities in teaching and learning should focus on the need for highly qualified people, transferable skills, digital literacy and ICT specialists.
Regional innovation should be focused on encouraging students to be creative and entrepreneurial, and translating this ambition into reality in existing higher education structure. Also, there should be more cooperation between higher education, business and other outside organisations.
Priorities in research should be:
-effective doctoral and post-doctoral training relevant for careers outside of academia;
-fostering inquiring mind-sets more generally;
-a better interaction between research and teaching.
According to the respondents, the EU can mainly offer help by exchanging information, bringing people and governments together, and foster cooperation between higher education institutions, employers and others.
Based on the results of the questionnaire, the EU presented a renewed modernisation agenda, focusing on three main goals:
Helping students get the right knowledge and skills;
Making teaching and research work better together;
Ensuring higher education institutions contribute to regional innovation.
Refugees in higher education
The EU is involved in the support of refugees in higher education. This can be summed up in three goals:
Sharing information, for example through websites and answering questions via e-mail;
Funding initiatives for refugees in higher education. For example: 4 million euros to develop online linguistic support that can be accessed anywhere in the world;
Academic recognition. For example: developing a toolkit for credential evaluators to improve the recognition of qualifications held by refugees.
Refugees in the Dutch higher education system
Three examples of initiatives that help refugees find their place in the Dutch higher education system:
Refugee students face a lot of problems: insufficient information, guidance and linguistic skills. Lesage Munyemana (a refugee from Congo and biology student at the Leiden University) initiated the Meeting Point, a cozy place where refugees can get help, advice and socialize with other students.
Language seems to be the biggest barrier for refugees in higher education. Delft University of Technology offers a linguistic class, aimed at students interested in technology. The class includes modules about studying in the Netherlands and Dutch culture, as well as a study buddy.
Berlin-based Kiron University offers free online education to refugees worldwide.
Building intelligent tutoring systems - Vincent Aleven (Associate Professor of Human-Computer Interaction at Carnegie Mellon University)
Recent research shows that learning-by-doing is six times more effective than learning by reading or watching video's. According to Vincent Aleven (Associate Professor of Human-Computer Interaction at Carnegie Mellon University), this is useful information to be reminded of when building online courses.
So, how can we support learning-by-doing more effectively? Aleven argues that intelligent tutoring systems (ITSs) are the answer. These adaptive, real-time systems can provide the student with feedback, follow students along different solution paths and react to individual errors.
For example: Cognitive Tutor (CT) software, developed at Carnegie Mellon University, helps teach math skills to 500.000 middle school students per year in the US. Its effectiveness was studied by comparing a group of CT students to a 'business-as-usual group'. Although no differences were found in the first year, in the second year the CT group had learned twice as much as the business-as-usual group.
It takes 200 - 300 hours to build 1 hour of intelligent tutoring instruction. However, there are tools to help teachers build ITSs without programming, available for free.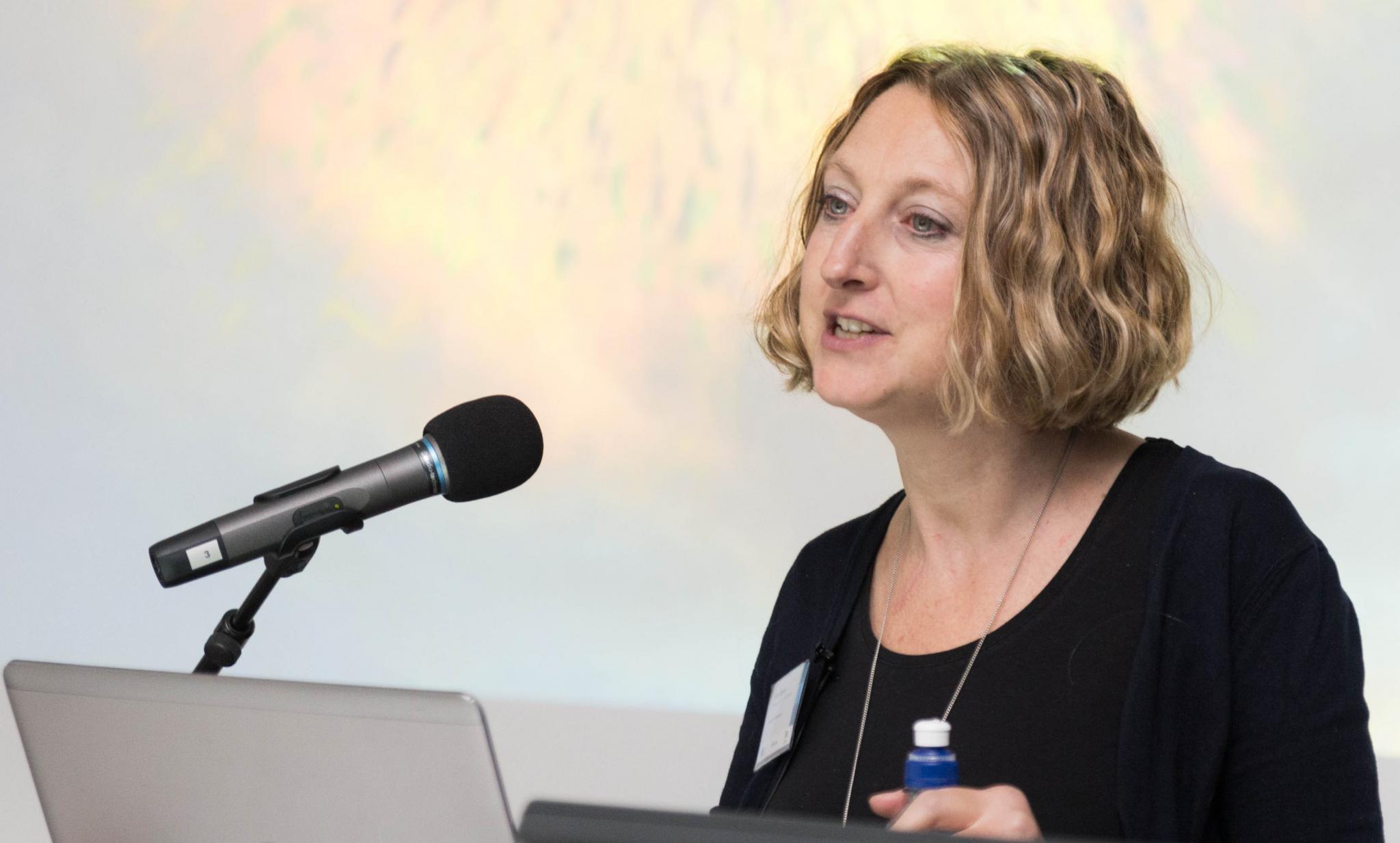 Teacherbot – Interventions in automated teaching - Siân Bayne (Professor of Digital Education at the University of Edinburgh)
Automated teaching has been widely debated for decades. In these discussions, there's often a question around teacher (in)visibility and teacher agency. There's a fear that technology will replace the human teacher, and that automated teaching will substitute human interaction.
Siân Bayne (Professor of Digital Education at the University of Edinburgh) believes that we need to move away from this 'supercession' rhetoric, and think about technology in education in terms of human entanglement. 'We need spaces to play with these ideas in education and explore what it means to be entangled.'
Together with colleagues of the University of Edinburgh, Bayne developed the Teacherbot. This automated teaching assistant is essentially a Twitterbot, programmed to answer students' questions and give advice. For example, when a student tweeted about the deadline of a paper, the Teacherbot would reply with the due date. In total, 51 rules were programmed: 20 were content-oriented, 7 were social, 13 were administrative and 11 were process-oriented.
The Teacherbot didn't always run very smooth. At one point, its tweets got stuck in a retweet loop. Often, students would test its boundaries by trying to have extensive conversations with the bot. Bayne explains this wasn't a problem, as Teacherbot was developed to experiment, play and think critically about what teaching automation might look like.
Concluding, Bayne argues that Teacherbot was against the idea that technology is a tool that can supercede teachers. Its an argument for micro-interventions driven by teachers. It wasn't about the lack of capacity as teachers, but about excess in teaching. Teacherbot took conversations students were already having into new, interesting directions.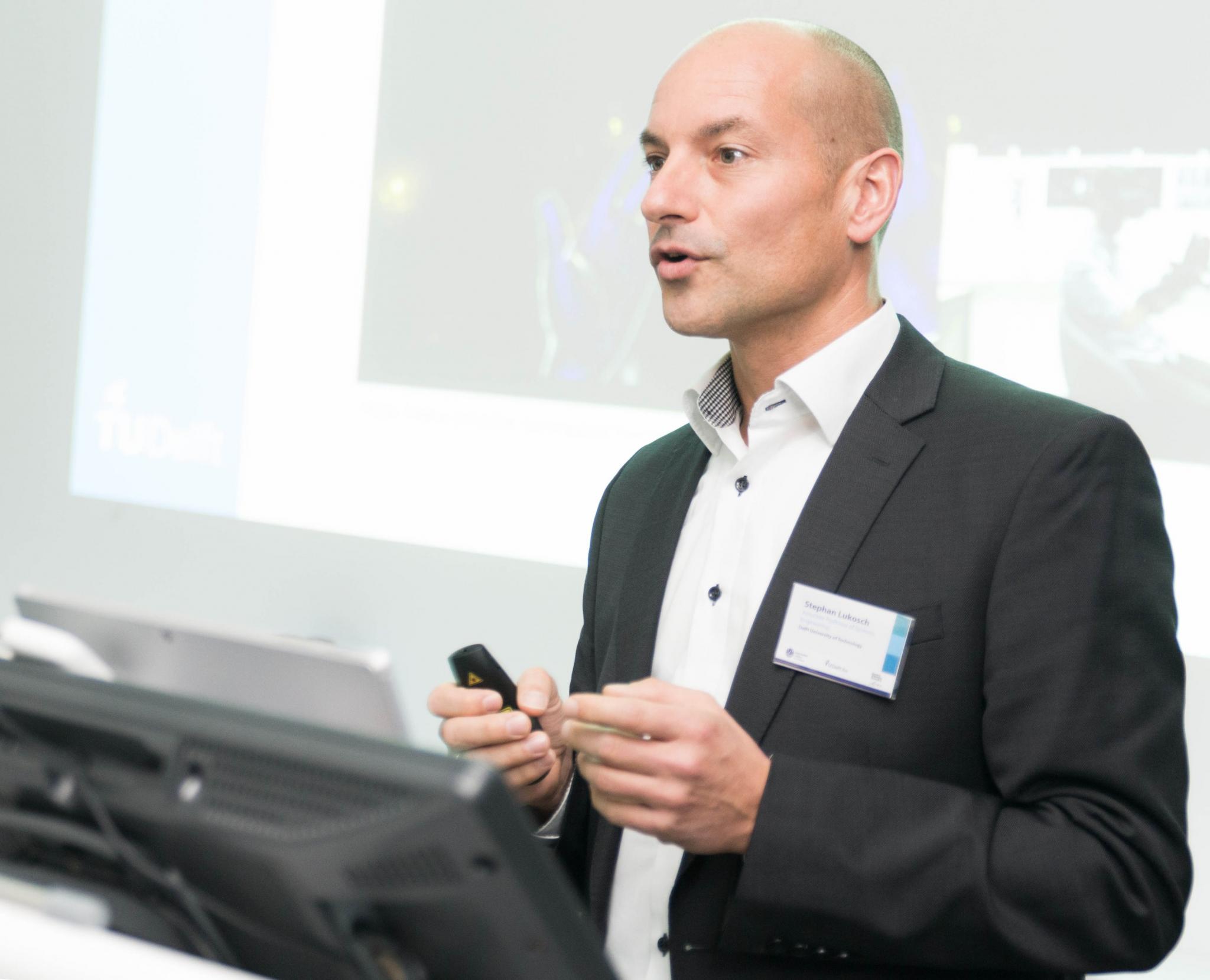 The HoloLens – new possibilities for higher education - Stephan Lukosch (Associate Professor of Systems Engineering at the Delft University of Technology)
The development of augmented reality technology holds new possibilities for teaching and learning. According to Stephan Lukosch (Associate Professor of Systems Engineering at the Delft University of Technology), there's a difference in weak and strong augmented reality (AR).
An example of weak AR is the popular mobile game Pokémon GO, in which the animations aren't fixed to the real world, so there's hardly any spatial depth. Microsoft's HoloLens is an example of strong AR: objects are fixed to the real world and you can interact with them in numerous ways.Also,every adjustment made by the user is 'saved', so every time you use the HoloLens, you'll find every object in the same place you've left it.
Augmented reality technologies like the HoloLens can be useful in different educational settings. Lukosch names a few:
to support remote presence in labs
to review designs in real environments
to train skills and procedures
to analyze large datasets
to augment and extend standard teaching material. For example by visualizing graphs in AR, so they can be examined in new ways.
After Lukosch' presentation, the audience was invited to try the HoloLens on the spot.